Amazon Web Services (AWS) announced the general availability of new Amazon Elastic Compute Cloud (Amazon EC2) instances powered by custom 4th Gen Intel Xeon Scalable processors, promising up to 15% better price performance compared the previous generation.
The new M7i-flex and M7i instances are available in the following AWS Regions: US East (Ohio), US East (N. Virginia), US West (Oregon) and Europe (Ireland).
Intel said the new M7i instances offer price performance benefits for key workloads, such as large application servers and databases, gaming servers, CPU-based machine learning and video streaming. The new processors can support larger instance sizes (up to 192 vCPUs and 768 GiB memory). They also feature new built-in accelerators that enable efficient offload and acceleration of data operations that help in optimizing performance for databases, encryption and compression, and queue management workloads.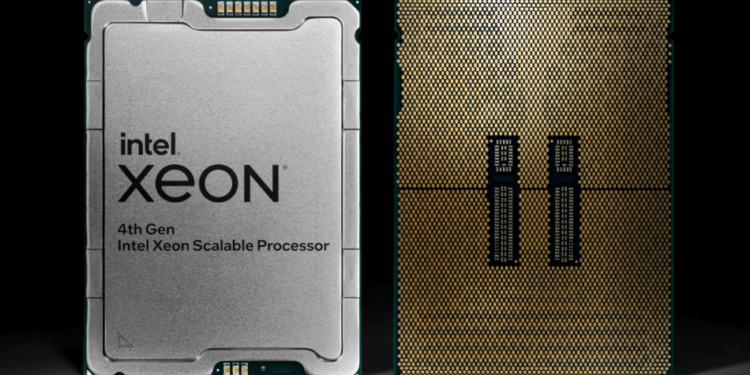 In January 2023, Intel launched its 4th Gen Xeon Scalable processors (code-named Sapphire Rapids), Xeon CPU Max Series (code-named Sapphire Rapids HBM) and Data Center GPU Max Series (code-named Ponte Vecchio)
Intel described the rollout as one of the most important product launches in company history.
The new processors promise a leap in data center performance, efficiency, security and new capabilities for AI, the cloud, the network and edge, and the world's most powerful supercomputers. Intel said 4th Gen Intel Xeon customers can expect a 2.9x average performance per watt efficiency improvement for targeted workloads when utilizing built-in accelerators, up to 70-watt power savings per CPU in optimized power mode with minimal performance loss, and a 52% to 66% lower TCO.
For 5G core workloads, built-in accelerators help increase throughput and decrease latency, while advances in power management enhance both the responsiveness and the efficiency of the platform. And, when compared to previous generations, 4th Gen Xeon delivers up to twice the virtualized radio access network (vRAN) capacity without increasing power consumption. This enables communications service providers to double the performance-per-watt to meet their critical performance, scaling and energy efficiency needs.